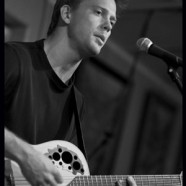 Mar

19
Tags
Related Posts
Share This
Wildfires and Bag o' Cats
I had an incredible spring break.
I drove down to Las Vegas and met up with Noah Buxton, his girlfriend Hailey, and a film producer/MBA friend of mine, Roland. After a few days of debauchery, I followed Noah and Hailey to San Diego where they're going to law school (USD).
Relaxation, warm weather, and an awesome nightlife/music scene – I want to move to San Diego.
But it had to end, and yesterday I decided it was time to come home. Only I got started late, which meant that by the time I got to Independence (just south of Bishop on 395) I had to stop because a wildfire had blown across the road. Of course, just north of Bishop (not 30 miles away), travel was limited due to snow. I love Sierra weather.
I slept in my car Independence. Every couple hours I'd wake up and have to turn the heat on. When I couldn't sleep I began working on a song about the irony of it all. Stuck in Independence. Due to be released in July 2011 (hold me to it).
I finally got back to Reno today, exhausted, but full of new music that Noah had given me: The XX, Passion Pit, and Citizen Cope. When Devin Connell texted me earlier this evening to come play, I didn't think I had the energy. But when Devin called back to say that his friend was playing too and that Todd would get me on if I arrived within a half-hour I couldn't, out of good conscience, deny a friend/fan asking me to play – what kind of performer would I be?
So I threw my guitar in the car and bolted over to Walden's Coffeehouse. I walked in to the sound of harmony.
"That's a welcome surprise," I thought.
I snuck to the back of the house and caught sight of the band – a three member group with a doe-eyed blonde in the middle singing the harmony parts. Just then my friend Devin walked up.
"These guys are good," I said.
"Yeah, this is my friend's band," he said.
"Oh, so I probably shouldn't poach the girl for my band then?" I laughed.
The band was Bag o' Cats, and when later that evening I told Cat (the pretty blonde) the story, I had to clarify that when I said poach, it wasn't in the hunting rare big game sense. She liked that.
I'm Chuck McCumber. I live and work in Reno, NV, where I'm finishing my MBA at UNR and where I play at open mics (and an occasional paid ::gasp:: gig) around town. Cecil's Refrain is my long time music project and this site is a place where I talk about my experiences playing and the fellow musicians, artists, and fans that I meet along the way. I'd love your feedback. And if you're ever looking to jam, hit me up.